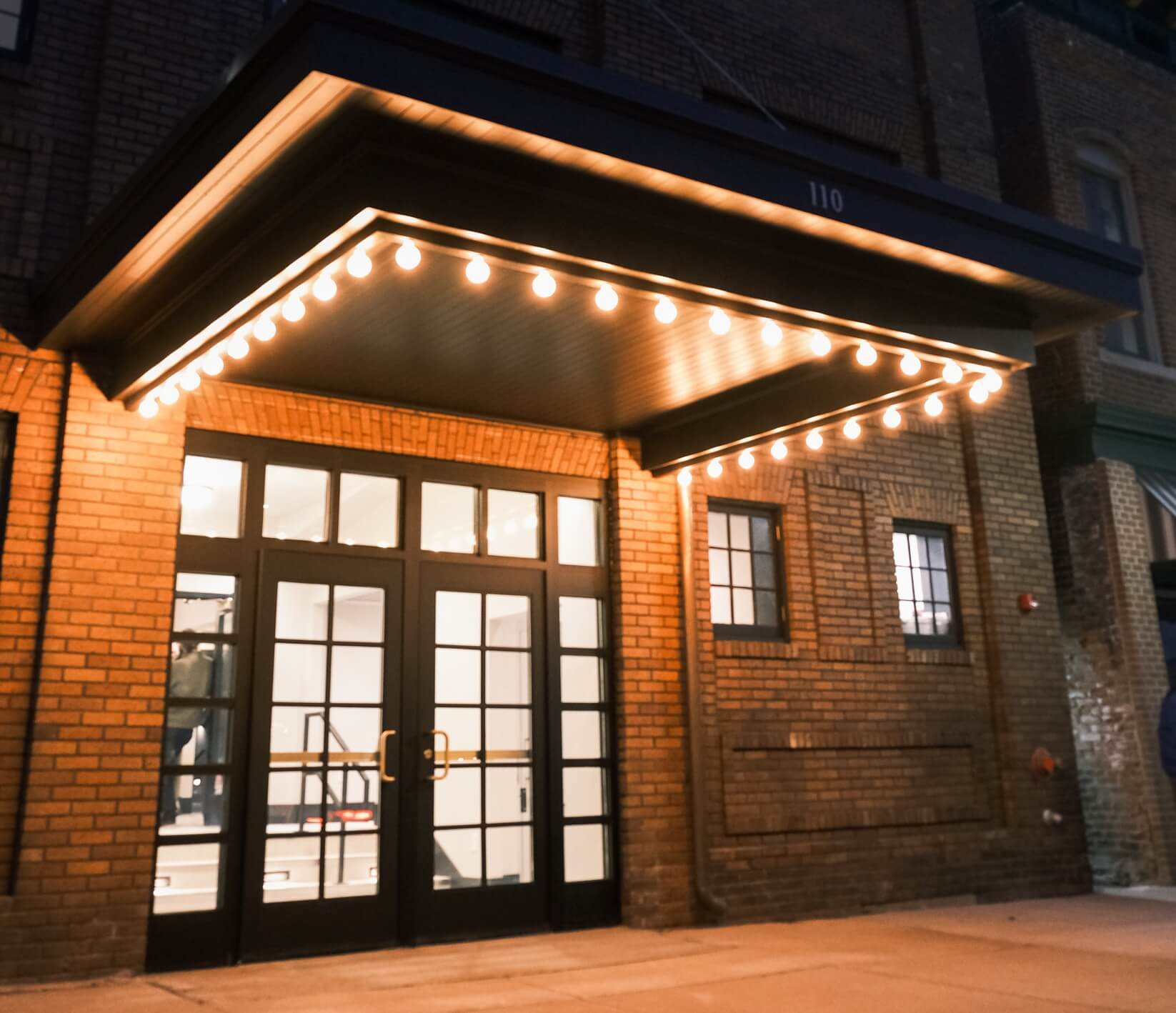 Unforgettable events at the Dawn Theater
Our theater is impressive in size and character with its ornate stenciling and original vaudeville stage. The space itself is flexible, allowing you to enjoy it as it is or transform it to fit the needs of your event. Comfortable seating and an endless combination of layout options allow you to create your own unique event in beautiful, rural Hillsdale, Michigan that is sure to impress your guests. Perfect for a relaxed informal gathering or a black-tie gala, begin planning your event with us today!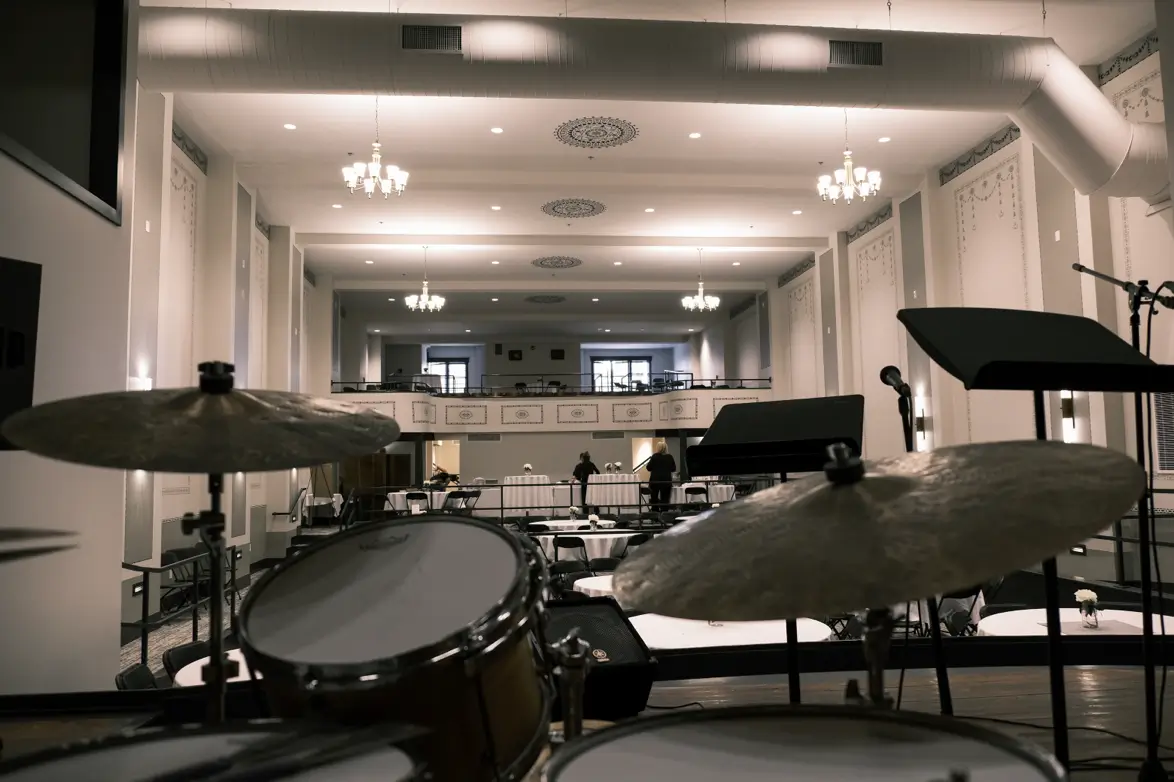 Entertainment
The Dawn Theater has seen many forms of entertainment grace its stage, especially back in its nightclub years. Today, we've pulled the old paneling away to expose the original theater design, and dare we say it… it sounds even better. They knew what they were doing in the 1900s. Experience the acoustical sensations for yourself. Bring your band, your comedy act, your small-scale theater production, we want to see you in lights.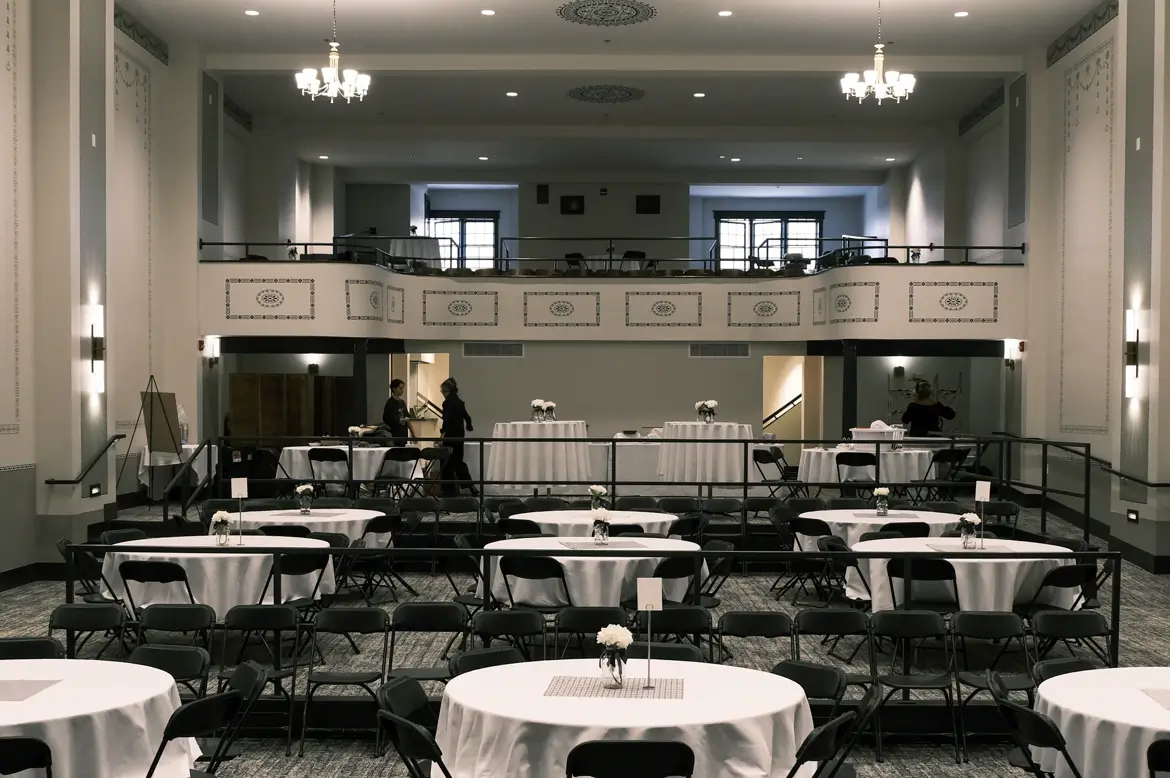 Business Meetings
You might not believe it, but located just over an hour from multiple bustling cities, we provide a unique alternative for business meetings and give you the quiet, rural sanctuary needed to inspire big ideas. We can transform our space to tailor your personal preferences, so you can focus on the business at hand. Need ideas of things to do in the area in your downtime? Our team of locals has lots of team-building suggestions!